How Often Should You Clean Your Makeup Brushes?
Every morning after cleansing and moisturizing, 61 percent of women paint their face with a foundation brush littered with a months worth of bacteria, smelly gooey old makeup, and even bugs.
According to Huffington Post, only 61 percent of women wash their makeup brushes once a month, 39 Percent of women clean their makeup brushes less than that, and 22 percent of women don't clean them at all.
And out of the ones that don't clean them, an alarming 19 percent of women just buy new ones.
Yes, every morning after cleansing and moisturizing, 61 percent of women paint their face with a foundation brush littered with a months worth of bacteria, smelly gooey old makeup, and even bugs.

MTV / E!
But what does all of this do to your face?
Here are 5 Horrifying Ways Dirty Makeup Brushes Ruin Your Face and Why You Need To Clean Your Makeup Brushes NOW:
Dirty Brushes Break You Out
Most girls blame their mysterious breakouts on foundation but not so fast — if that cat hair you're allergic to is entangled in your dusty powder brush, bumps and lumps are going to be popping up all over your face.
Let's face it. Dirty makeup brushes give you acne. Dust, dirt, oil, bacteria and dead cells collect on your brush daily. Makeup is designed to bind with your skin and if you're not washing your brushes every day, you're only allowing layer after daily layer of gross nastiness to glue to your bristles and then you're slathering it all. over. your. face.
THE DIRTY TRUTH? Your Makeup Brushes Are Disgusting and negligence is a beauty sin.
Your Makeup Won't Be On Fleek With A Muddy Application
Ever wondered why your skin always looks dry and dull and never dewy? Dirty makeup tools only mean dirty, splotchy, spotty makeup application.
If you want to look radiant, clean your makeup brushes.
Dirty Brushes Spread Herpes, Cause Fungal Infections And Can Even Lead To Paralysis.
We all know old makeup can cause eye infections but did you know it can leave you paralyzed?
Earlier this year, a young Australian mom learned that after using a dirty makeup brush, she had contracted an antibiotic resistant staph infection that would leave her wheelchair bound for life.
Dirty Makeup Brushes Cause Inflammation and Puffy Skin.
Ever wake up and wonder why your skin looks puffy and bloated? Again, another reason why you should grab your makeup brushes STAT and start cleaning them.
Dirty makeup brushes can seriously make you look 10 lbs heavier due to puffy, sensitive skin as a result of allergies and inflammation. The effects of dirty makeup applicators are so intense, it can result in sparse eyelashes. Yikes!
You're Wasting Money and Losing Your Investment!
According to Anisa International, a global leader in the design and creation of unique beauty tools and solutions, today's consumers are spending a significant amount on cosmetic brushes in order to achieve desired makeup looks, but they're not protecting their investment or their skin by properly caring for these tools.
Allowing dirt and oils to build up on your brushes only shortens their lifespan. Cleaning your makeup brushes is time-consuming and hard work, replacing your $50 makeup brush every couple of months gets costly and isn't ideal for your skin.
So for those like us that hate scrubbing our makeup brushes, how often should we be cleaning our makeup brushes?
Dermatologists around the world agree that they would prefer to see daily washing. At minimum — once a week.
But scrubbing your brushes the hard way is a thing of the past thanks to a new device that does all of the cleaning for you!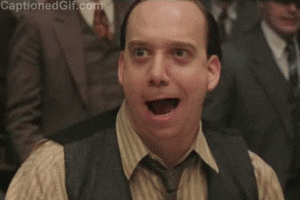 How To Clean Your Makeup Brushes In 5 Minutes Using The Lilumia!
While the Lilumia, a revolutionary makeup brush cleaning device, takes a total of 15 minutes to clean your makeup brushes, it seriously
only takes 2 mins to load
! Gone are the days when cleaning your makeup brushes was a chore.
Find Out How It Works!